Schedule
Wednesday, June 11 - 8:30 - 4:35
8:30-9:30 Session 1 - Keynote -
Steve Dembo
10:40-11:05 Vendor/

Networking
12:05-1:15 Lunch/Networking/Vendors
1:15-2:15 Session 4 - Keynote -
Catlin Tucker
Thursday, June 12 - 8:30 - 4:00
8:30-9:30 Session 7 -
Keynote -
Leslie Fisher
10:40-11:05 Vendor/

Networking
12:05-1:15 Lunch/Networking/Vendors
3:40-4:00 Session 12 - Wrap up/Prizes
You don't want to miss our door prize drawings! You must be present to win!
During the Summit and after the Summit, connect with other educators through our Edmodo group.
Go to http://www.edmodo.com

Login with your existing login or create a login if new to Edmodo

Join our Summit group with this code:

nvuqj0
Tim Childers
Tim Childers currently serves as an Assistant Principal for Technology Integration at the L&N STEM Academy, a STEM Magnet for Knox County Schools. He serves on the Blog Team for the Discovery Educator Network Leadership Council for Tennessee and was selected as a STAR DEN Guru for Discovery. In 2010 he was selected as one of TechSmith's "20 to Watch" rising educators for his use of video in professional development. He has led workshops for the TN Education Technology Conference, the FL Education Technology Conference, and the International Society for Technology in Education. In 2012 he was selected as a keynote speaker for the Mid-South Technology Conference hosted by Memphis City Schools.
Twitter:
@tchilders
Google+:
+Tim Childers
Steve Dembo
A former kindergarten teacher and school Director of Technology, Discovery Education's Online Community Manager Steve Dembo is a pioneer in the field of educational social networking. Among the first educators to realize the power of blogging, podcasting, Twitter, and other Web 2.0 technologies to connect educators to one another and create professional learning communities, Dembo has been instrumental in the explosive growth of the Discovery Educator Network and its online presence at http://community.discoveryeducation.com/.
In 2006, Dembo was named one of the Top 100 EduBloggers by the Online Education Database. That same year, the Discovery Educator Network website, which was created and is managed by Dembo, was honored with an Award of Excellence from Technology and Learning magazine. In addition to demonstrating continued innovation in serving Discovery Education's online community, Dembo continues to be a prolific blogger whose personal blog and companion podcast, Teach42, continues to serve as inspiration for tens of thousands of educators around the world. In 2009 his blog was recognized as one of 20 Must-Read Education Technology blogs by ACE Online Schools and was nominated for Best Individual Blog and Best EdTechSupport Blog at the Edublog Awards.
Dembo is also a dynamic speaker on the capabilities of social networking, the power of educational technologies and Web 2.0 tools, and the ability of digital content to empower teachers to improve student achievement. He has delivered keynote presentations at PETE&C, TRETC, the Maryland K12 Libraries Conference and the Connecting & Learning Conference, and has been a featured speaker at GaETC, MACUL, METC, FETC, and Tech Forum. He has conducted hundreds of virtual presentations and regularly hosts the Discovery Educator Network's EdTechConnect and Discovery Connect monthly webinar series. Dembo also participated in the 2008 Nokia Open Labs as an expert on mobile phone integration in education.
Leslie Fisher
Leslie Fisher's interest in technology began while studying music at the University of Southern California. She quickly realized the value of utilizing computers for music mixing and recording. She grabbed her 300 baud modem, jumped on the Internet (before anyone really called it the internet) and started looking for music resources. She soon realized she was spending more time discovering technology than playing music so she changed her major and tried to figure out what geekly thing she could for the rest of her life.




After graduating from USC with a Business and Marketing degree in 1989 and a quick stint as a Trainer, Leslie joined Apple Computer in 1992. When the Internet took off in 1994, Leslie was one of the first Apple employees assigned to study Internet growth and implementation. In 1997, Leslie was roadkill on Apple's road to recovery and part of their massive lay off. Leslie planned to spend most of her huge severance package golfing and waiting a few months to look for a job. The day after her layoff, her phone began to ring with Apple customers requesting consulting, training and presentation services. Before she could say fore, fisher Technologies Inc. was created to help educators with their technology implementations and decisions.




Fisher Technologies Inc. is now a worldwide company (meaning one employee named Leslie gets to travel the world teaching) specializing in presenting technology solutions for educators as well as Digital Photography, editing and workflow.



Amy Mayer
Amy Mayer is a Google Certified Teacher, Google Certified Trainer, a Director of Staff Development and District Initiatives for a fantastic Texas public school district, and a passionate educator who is on a crusade to inspire us to join the future. Amy is known for her funny, human-centered approach to dealing with shiny new things. Her goals is to learn and share with fellow educators and administrators while working together to help technology become a powerful tool for learning. Check out her blog at http://friEdTechnology.com and find her online on just about every channel by searching friEdTechnology, because everything is better fried!



Catlin Tucker
Catlin Tucker is a Google Certified Teacher and CUE Lead Learner. She teaches 9th and 10th grade English language arts at Windsor High School in Sonoma County and has taught online college level writing courses. She spent the 2011-2012 school year on leave finishing her first book, Blended Learning for Grades 4-12: Leveraging the Power of Technology to Create Student-Centered Classrooms (Corwin). She is a curriculum designer, professional development facilitator, education consultant and frequent Edtech speaker. She earned her BA in English from UCLA and her English credential and Masters in Education from UCSB. She is active on Twitter @CTuckerEnglish and writes an education technology blog at CatlinTucker.com.
Google Education Trainers and Google Certified Teachers
Vera Cubero, Google Certified Educator

Lee Green, Google Certified Teacher

Pam Hanfland,

Google Education Trainer

Michael Jaber, Google Education Trainer

Daniel Rivera, Google Certified Teacher and Google Education Trainer

MaryAnn Sansonetti-Wood, Google Education Trainer

Donna Teuber,

Google Certified Teacher and Google Education Trainer



Sessions


Save the Date: June 10-11, 2015
Proposals for Presentations opens November 2014
Sponsors
Sponsor tables will be available for the 2014 Summit. If you would like a table or to contribute a door prize for the Summit, please use our sponsor form. Questions should be directed to
Lisa Knoche, lknoche@richland2.org
.
Platinum level:
$1000 (all of the above plus opportunity to sponsor or co-sponsor a snack, meal or event)
Gold level:
$500 (includes all of the above plus logo on screen at Keynote, 2 registered attendees)
Silver level:
$200 (includes table and logo on website, 1 registered attendee,
opportunity to present a concurrent session
)
Join our growing list of sponsors!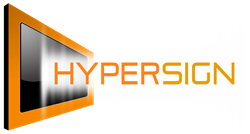 Gold Sponsors
Accommodations
If you are joining us from out of town for the SC Midlands Summit, here are a few options nearby:

Hotels local to Blythewood:
436 Mcnutty Street
Blythewood, SC 29016
Hampton Inn
1021 Clemson Frontage Rd
Columbia, SC
(803) 788-4901
Hotels in Downtown Columbia's Vista:
Another successful Summit!
Thanks to everyone who attended, presented and sponsored our Summit! You'll all line leaders!
Please complete our conference evaluation and let us know how we can make the conference better next year.
We'll be back again next year on June 10-11, 2015.
The SC

Midlands

Summit

is a two day conference focused on the use of Google for Education, research tools, Web 2.0 tools, and technology integration in the classroom. Over 130 unique sessions were offered!
We hope to see you next year at Blythewood High School for the

Summit

!